Sri Lanka is the pearl of the Indian Ocean
Sri Lanka (formerly Ceylon) is an island country south of India in the Indian Ocean, And a multi-ethnic, multi-religious country with a rich culture inspired by Buddhism. Are of ​​65,610 square kilometres. Sri Lanka is a destination for travellers with beautiful landscapes, ancient beaches, and fascinating culture. There are eight UNESCO World Heritage Sites, 1330 kilometres of beautiful beaches, fifteen hundred wildlife national parks, 500,000 acres of rich tea plantations, 200,000 acres of botanical gardens, and 225 waterfalls. There are five thousand lakes and ponds.
Sri Lanka Map
In its long history, the island of Sri Lanka has been known as Serendib, Taprobane, and Ceylon at various times.
Its diverse landscapes range from rainforests, frozen plains, highlands, and sandy beaches.
Its diverse landscapes range from rainforests and arid plains to highlands and sandy beaches. It is famous for ancient Buddhist ruins, including the 5th-century fortress Sigiriya and has its palaces and frescoes. Anuradhapura, the ancient capital of Sri Lanka, has over 2,000 years of ruins.
It is a gateway to the coastal resorts of the modern capital, Colombo South and West Bentota, and Galle and its colonial old town and castle. Freshwater Dambulla Golden Temple is a cave complex decorated with Buddhist paintings and statues. Candy City, a vibrant city in the central hills, an area of ​​biodiversity rainforest and tea plantations, is home to the Temple of the Tooth and the Esala Perahera. Pilgrims climb the 2,243-meter-high Adams and make sacred footprints near its base. To the southeast, Yala National Park provides shelter for elephant herds and leopards.
Commercial Capital – Colombo
Capital – Sri Jayawardena Pura Kotte.
Dialing code – +94
President – Excellency Mr Gotabaya Rajapaksha
Prime Minister – Mr Mahinda Rajapaksha
Population – 21.2 Million
Area 65610 sq Km (25332 sq Miles)
Major languages – Sinhala, Tamil, English
Major Religions – Buddhism, Hinduism, Islam, Christianity
Life Expectancy – Men 72 Years And Women 78 Years
Currency- Sri Lankan rupee
Weather In Sri Lanka,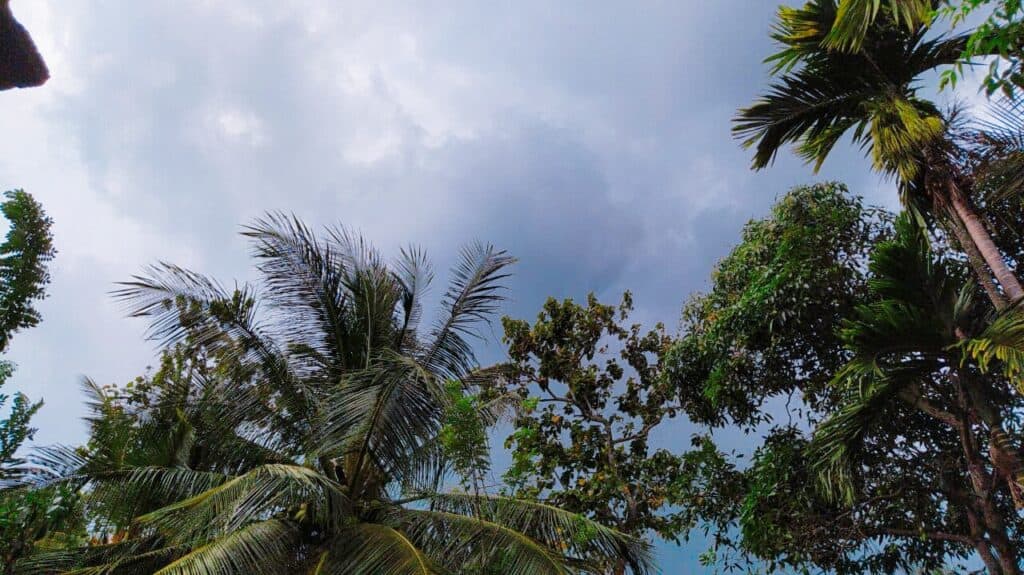 The weather in Sri Lanka is tropical and climatically divided into two islands. Zones. The northern plains, the north-central plains, the eastern plains, and the dry zone spans the north and east coasts. The southwest and the wet area and the island's single mountain mass is known as the Central Highlands.
Climate
The Climate of Sri Lanka is tropical and consists of very dry and wet. The average temperature in Sri Lanka is usually between 28 to 32 degrees celsius. Temperature can be as low as 16 degrees celsius in the. Central highlands of Nuwara.Eliya. And 32 degrees on the eastern coast is cooled by the ocean breeze. The coldest months are December and January and the. The hottest months are April and August.
Events
Sri Lanka is a multi-ethnic country and celebrates a wide range of Buddhist, Hindu, Christian, and Muslim festivals. The Kandy Esala Perahera (July/August) is one of the country's most essential and spectacular pageants. Ten days of vibrant processions bring together torch-bearers, whip-crackers, Kandyan dancers, drummers, colourfully dressed Elephants, throngs of devotees from all over the country, and spectators from around the world.

Other celebrations include Duruthu Perahara in January. Independence day ( February ), Which is celebrated with, parades, dances, and national games.
Sinhala and Tamil new year, traditional games as an elephant competition, pillow fights, Vesak a sacred full moon celebrating the buddha's birth death and enlightenment. The Hindu well festival. The rider of the Skanda's god of war is taken between two temples in Colombo; Kataragama is the main Hindu festival of Kataragama (July / August) where hundreds of devotees gather to worship their gods and participate in various religious festivals that show their unwavering devotion.
Is it safe to travel sri lanka?
Yes , Sri lanka is largely safe to travel.
Is sri lanka safe?
Yes. Sri lanka is largely safe
sri lanka famous for?
Lovely Tea
Buddhist Temples
Peaceful and Golden Beaches
Beatiful mountains
Gems
Strong Elephants
Majestic pasts
Cricket ( Sri lanka won the world cup in 1996 and T20 world cup in 2014 and also made so many finals in the world cup tournaments)
World heritage sites
Giant whales
Coconuts
Wild life
Sri lanka spices
Is Sri lanka worth visiting?
Yes, Travelling Sri lanka is completely worth
Is Sri lanka beautiful?
Yes. Very beautiful island. natural features, beaches,ancient cities, majestic past,world heritage sites, beautiful rock, mountains, temples,
Sri lanka popular sport?
Sri lanka's most popular sport is cricket and part of the cricket , volleyball , foot ball,rugby ,
Is Sri lanka expensive
Sri lanka is very affordable