Best Places To Visit In Switzerland
Switzerland is considered a heaven on the Earth due to its enriched picturesque cities and landscapes. The refreshing lakes, historical buildings, the rich architecture of the cities, and the green-carpeted mountains serve as a sweet treat to the nature and the history lovers. Due to this beauty, the country holds the highest ratio of visitors. According to research, tourist arrival in Switzerland has been ranked around 1261.35 thousand from 1996 to 2021.
Here I am sharing five unique places to travel in Switzerland that can make your vacations a memorable experience for a lifetime.
1. Geneva:7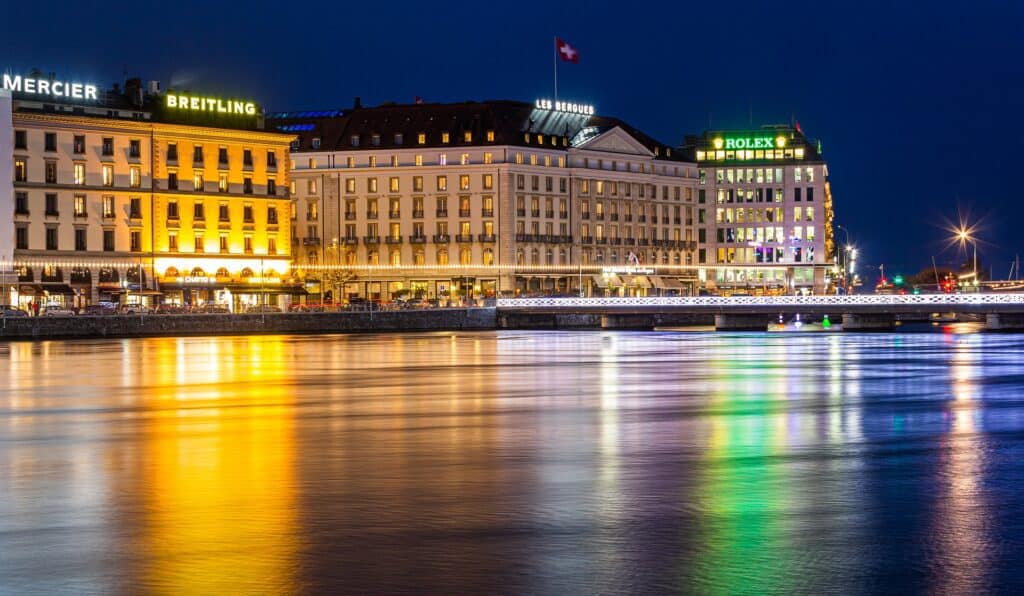 Geneva is a beautiful city and one of the unique places to visit in Switzerland. It is the place where internationals influence reigns. International red Cross Committees and the European headquarters live. Another important factor that makes Geneva a special place; is its greenery. A research statistic shows that twenty percent of the city is devoted to parks that are responsible for giving it a nick of "city of parks" and "green city." This greenery of Geneva makes it among the best places to visit in Switzerland in spring. Moreover, Geneva possesses an iconic Jet d'Eau, a fountain spewing water high into the air and mesmerizing the tourists. The towers of Catherdale St-Perries are the tallest ones you can see there, and you can't resist yourself having photographed over there.
2. Zurich City:
Zurich is the largest city and one of the worthy places to visit in Switzerland in the spring season. Zurich is located side by side Zurich Lake. You can explore the beauty of this city by hiring a boat or via bike too. You can enjoy a swim in the clean and cool water of the lake. Zurich city is considered a major financial hub in Europe, offering plenty of work opportunities to visitors even. In addition to it, Zurich is known for the historical churches and museums located there. Many history lovers visit there during vacations to have a close interaction with these places for enjoyment and historical knowledge.
3.Lugano:
Lugano is another fascinating place in Switzerland. Due to its increasing popularity with celebrities, it is also known by the name of Monte Carlo of Switzerland. If I talk about the location of the city, it is situated on Lake Lugano in the Italian-speaking section. This location itself makes this place worth visiting. Moreover, Lugano city is known for its outdoor recreation and the rich architecture which make it among the best places to visit in Switzerland in Spring. You can spend the whole day hiking on Olive Tree Trial or can enjoy a soothing swim at Lido di Lugano.
4. Jungfrau Region:
The Jungfrau Region is among the top unique places to travel in Switzerland especially in summers and winters. Two centuries ago, this Alps place was the only favorite of hard-core adventurers who were fond of mountains. But with the advancement of time, a lot of developments have been made to the region. For example, railways and bike baths have been introduced, which has made it easy for multiple travelers to access the area. Though, it is the best option to spend vacations for those who love hiking.
5.Lucerne:
Lucerne is another beautiful and a top city in list of unique places to visit in Switzerland. This city is a complete package of fun-filled trips due to its city life, lakes, and mountains. The existence of Chapel Bridge and the Water Tower of medieval times make it one of the prettiest cities to visit on Earth. Photographers love to capture these two historical treasures in their cameras for their future fascinations. Another thing that makes Lucerne special is the existence of the monument of the Dying Lion. It was carved to honor the dead Swiss mercenaries in France in the year 1792.LuzernerChügelipastete, a famous food item prepared from puff pastry, is another specialty of this city; the visitors consider eating it a must when they visit Lucerne.
To conclude, I would say that you must keep these five unique places on your go list whenever you visit Switzerland.