Ridi viharaya (silver temple)
Ridiviharaya temple is a 2nd century BCE theravada buddhist in the village of ridigama , Sri lanka, The temple is located in the kurunegala district. in the mahavamsa, this place was known as 'Rajat lena'. The temple is considered as the place where the siliver which provided silver to complete ruwanwelisaya . one of the largest stupa in sri lanka ,was discovered and Legends say that it was from this place that king dutugemunu got the silver for the construction of ruwanweli stupa. Hence it was called silver Temple.
The existing temples built by king keerthi Sri rajasinghe, king of kandy. one of the most significant features of this product is the ivory door. its top is adorned with the inscription "Panchanarigataya" The statue of lord buddha is twelve cubits high. in the middle of it is the dragon pandal.
It was near this place that the main road from anuradhapura to malaya country fell during the reign of king dutugaemunu. This temple is called "Waraka weldu viharaya'. This is also mentioned in historical books. The chaitya is located on a rock. Below the stone is the great temple. The keys to the gates of this temple are the ones used by the sinhala king. One can see the frecoes in the upper temple.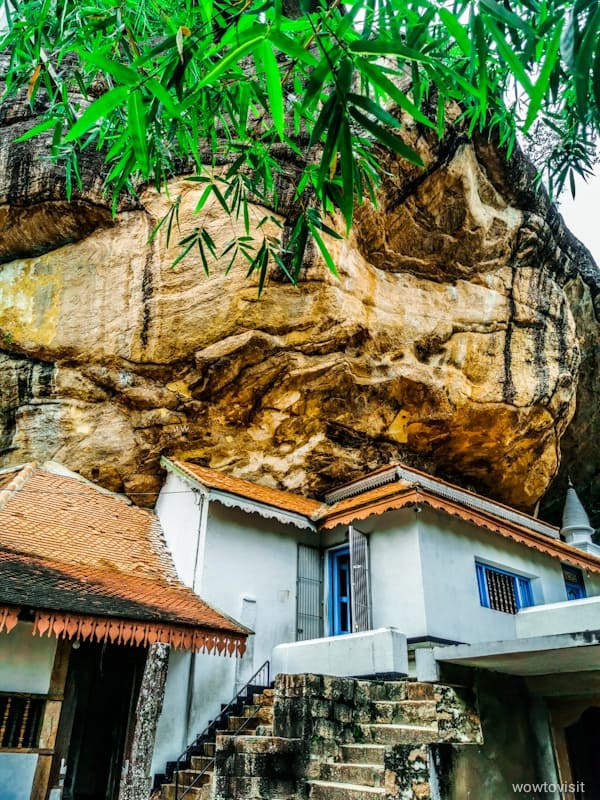 Location
Ridigama temple is located in ridigama town. about 18km northeast of kurunegala. Kurunegala is situated 94km noretheast of the capital of sri lanka, colombo. the temple is located 10km from ibbagamuwa on the A6 highway which is connects kurunegala and dambulla.
Find below ridi viharaya contact details