Ambuluwawa Temple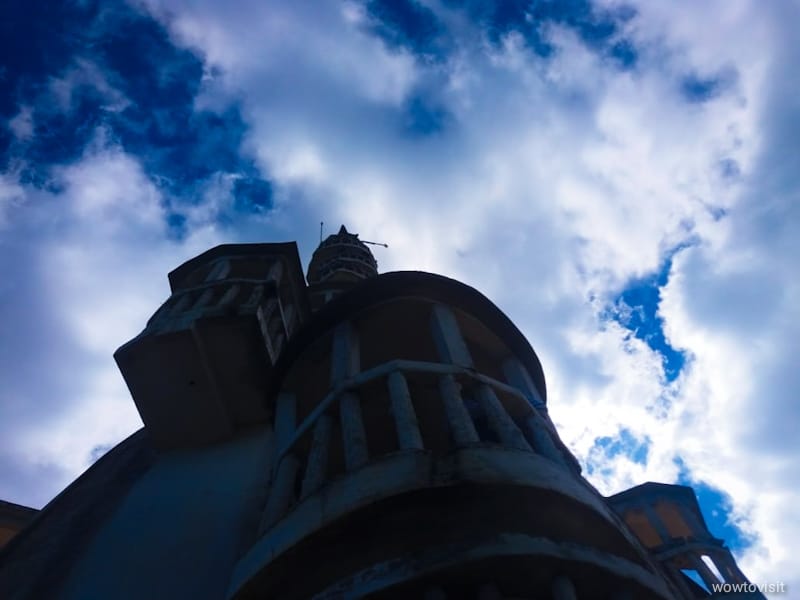 From Gampola town along the Hemmathagama road, about 5 km, you can reach the Ambululuwawa peak.
Spread over an area of ​​927 acres, this mountain range is isolated from other mountains.
Situated on a hilltop at an elevation of 3567 m above sea level, it has become a wonderful place.
One can easily see this stupa from Gampola.
From the foot of the mountain you can walk. You can even take a vehicle to the foot of the stupa.
Many climb the entire length to enjoy a wonderful experience of Ambuluwawa.
Due to the breeze around the shade and the shade of the tree-lined road, those who climb the mountain do not feel too tired.
A cathedral, a Hindu Kovil, a mosque and a Buddhist temple have been created on this hill.
This Seya which is used to mark agriculture is known as Govijana Seya.
The Buddha statue at the end of the road and the statues of the gods and goddesses have been created in the stalls.
The carpenter's statue of the Buddha in the temple complex, built on a rocky slope of the mountain, shows the skill of the carpenter.
There is also a sacred Bo tree from the Eastern Branch of Sri Maha Bodhi in Anuradhapura.
The Agrarian Seas, which are about 400 feet high, surpass all these features.
If you want to experience a wonderful adventure in Ambuluwawa, you must definitely reach the top.
The peculiarity of the Saya is its stairway leading to the top.
Part of it should go through the chaitya and the rest. To attain maximum enjoyment, one must travel the entire journey outside the chaitya.
Gradually the staircase ends in the closing of the chasm wall and the fence.
During the last few steps of climbing, you can move from place to place, from top to bottom and from bottom to top.
This should be done very carefully, as the stairs and winds are very heavy.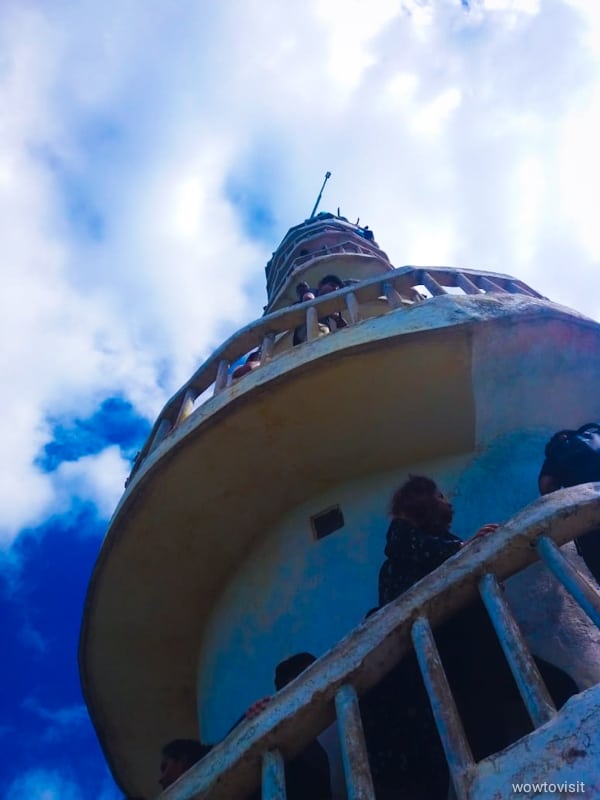 From here you can see 360 degrees without hindrance from any mountain.
When the sky is clear, even the big ocean can be seen with the naked eye.
The sacred Samanala Mountain, Namunukula, Knuckles Mountains, Hanthana, Batalegala, Piduruthalagala, Alagalla, Moneragala, Rakshaka, Saptha Kanya, Hunnasgiriya, Bhairava Kanda, Uthuwankanda, Balapokuna, Kalugala, Muloya, Ahupiniella, Peewalanka, Lewala, Peewala, Peewala, Puwan As well as the mountains, there are many unexplored mountain ranges here.
It is home to many endemic species as well as a rich biodiversity.
This historic mountain was started in 1997 and was selected by the United Nations as the world's best developed mountain in 2002 and opened to the public on September 18, 2007.
The city of Gampola, the city of Kandy and the Mahaweli River that flows through it are a wonderful sight.